Lobbies used to be mostly large, unused spaces for checking in and out, or walking through on your way to your hotel room or outside. Hotel designers have realized that the times have changed, and hotel lobbies should be designed and furnished with multiple purposes in mind.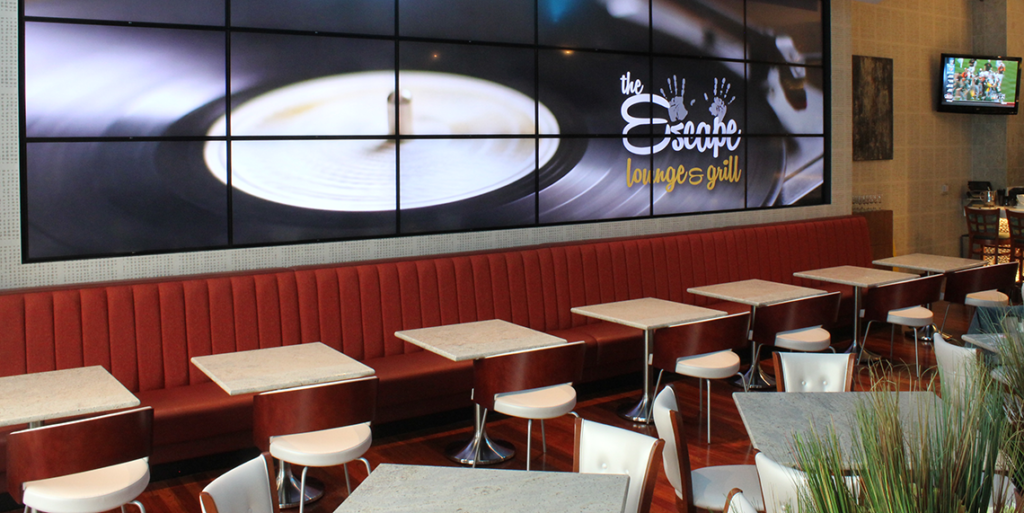 Accessible individual workspaces with convenient tech, comfortable lounge areas furnished with durable and stylish materials. Incorporation of local art lead the way when it comes to commercial lobby furniture design in 2023.
Desks and Workspaces
Since remote work has become the norm, lobbies should incorporate areas where visitors can settle down and be productive.
Modern desks and tables with comfortable chairs can be arranged in the lobby space, so individuals aren't confined to working in their room. Best these are next to outlets and that the individual tables are big enough to accommodate a large laptop.
One or two phone booth meeting pods in a lobby can seamlessly blend in with the existing décor. Providing a opportunity for brief private phone calls or video meetings without completely turning the lobby into an office space.
Meeting Tables
Additionally to individual desks and workspaces communal tables in the lobby could greatly enhance the diversity of the space.
Wide variety of styles and materials, depending on the aesthetic of the lobby, add several outlets. Reading lamps in the center of the table allowing multiple people to share the space. This is also beneficial to larger groups meeting up at the lobby.
[Related: New and Innovative Leather Category]
Convenient Tech
One major element that commercial lobbies need to take into consideration during design is convenient technology. Arrange desks and small tables near outlets so that patrons can utilize the space to their advantage. Consider adding cordless charging pads to side tables next to cozy chairs. This will encourage visitors to relax even if they forgot their charging cord back in their room.
Last but not least, ensure that your lobby has a strong and accessible wireless connection.
Comfortable Lounge Seating
When it comes to choosing hotel lobby furniture, one main concern is comfort. Although in recent days the lobby has transformed into a multi-use space, it should still be designed with the visitor's comfort in mind. The lobby can be a place for work, but it also can be a place to relax or meet up with others to casually socialize.
Furnish your lobby with plush lounge chairs and cozy loveseats and sofas. Hotel lobby furniture pieces should be upholstered to match the style of interior décor, so upholstery materials need to be durable. Leather, microfiber blends, and velvet are three luxurious-looking, strong, and popular materials for hotel lobby furniture.
[Related: Guide to Lounge Furniture]
Local Character
Bring local flavor and culture to your lobby, especially if you run a hotel with guests from all around the world. Incorporating local flair into your lobby can help showcase your town or city and make your visitors' stay one to remember.
Consider adding a gallery wall displaying local artists' work, commissioning certain pieces of lobby furniture from community woodworkers and furniture markers, and offering locally made food and beverages.
Contact QA Group Today
QA Group has years of experience helping the hospitality industry in the Puget Sound find the best furniture options to help their businesses thrive.
Contact us today to find out more about our commercial custom furniture design services.