For a low maintenance upholstery fabric, one can depend on inside or out, vinyl is a great option. The soft covering of any furniture starts with the upholstery fabric and upholstery foundation which might include springs, webbing, and padding. Upholstery materials, that make up the soft coverings of the furniture, often provide cushioning for sitting for added comfort.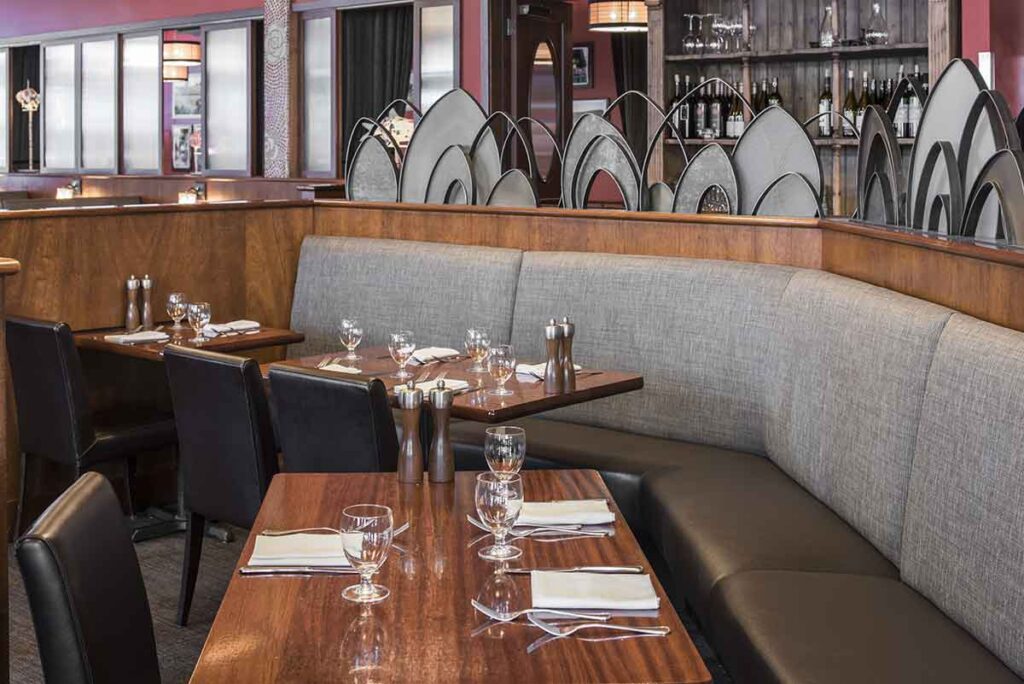 Upholstery fabric
It wouldn't be upholstery without the fabric. From old fashioned cotton or stain-resistant cotton blends, sturdy and durable wool blends, classic leather, and of course easy-care vinyl fabric. Choosing the best upholstery fabric depends on the type of furniture piece and where it is located. No matter how upholstery is used it's important that the fabric stands up well to its usual level of use.
Natural upholstery fabric types mostly used in residential spaces. Cotton, wool or silk and leather fabrics woven from materials found in nature, such as plant fibers and materials derived from animal products. Those beautiful delicate fabrics best suited for adult areas, formal living rooms since they require professional cleaning or spot-cleaned when necessary. Stain-resistant finish, such as Scotchgard fabric and upholstery protector applied to cotton fabrics for everyday use.
Vinyl Fabrics
The upholstery fabric types for commercial projects are woven, polyester or acrylic, and non-woven, as vinyl or faux leather. These durable high-use environment material types made for commercial spaces such as restaurants, waiting rooms and other commercial material needs. There is also a special requirement toward the use of commercial fabrics. For example, healthcare requires anti-microbial fabric when a hotel requires it to meet stringent non-flammability requirements.
Vinyl fabrics are ideal for highly active environments and designed to withstand public, heavy traffic areas. In addition, this material is easy to cut with scissors, will not fray making it easy to work with. There are many benefits of vinyl upholstery that make it a popular choice for both commercial and residential purposes.
Versatile Vinyl Choice
Upholstery vinyl manufactured in a variety of colors and designs to match any décor. This makes it a versatile choice for both indoor and outdoor furniture. Vinyl fabric is a very diverse fabric group. Marine grade vinyl made to be resistant to abrasion and mildew, plus colorfast. Automotive grade vinyl made to the strict standards for automotive safety, often designed to simulate leather. Decorator vinyl is mostly for home use and often mimics snakeskin, or crocodile leather, also frequently used for handbags.
Just any fabric will not do for upholstering commercial furniture, bringing attention to technical characteristics of vinyl. The fabric must be strong enough to resist wear and tear of commercial upholstery. Vinyl fabric known as one of the most flexible and frequently used materials. Designed to imitate leather, it has subtle or bold grain like texture. Produced in every color possible, famous for being called PVC, made of plastic top and woven backing with various finishes from opaque or matte.
Vinyl Technical Characteristics
When choosing vinyl for an upholstery project the abrasion resistance is one of the most important technical characteristics. The abrasion resistance refers to the ability withstand surface wear from rubbing without starting to break. Most commercial grade upholstery fabrics for use in public spaces rate from 100,000 – 1,800,000+ double-rubs making vinyl perfect for high-traffic areas. Vinyl is a high-tech fabric and when cared for properly, vinyl upholstery can last for years.
Cold crack and UV resistance are few other benefits of vinyl. Many varieties have a protective coating that shields them from the sun and renders them flame-retardant. Extended exposure to sunlight will fade vinyl much less than other fabrics. Certain vinyl made to withstand -40ºF exterior temperatures. Cold crack refers to vinyl product cracks due to cold temperatures. Suited for commercial furnishings in waiting rooms, theaters, stadiums, airport terminals and restaurants vinyl is dependable inside and/or outside.
Vinyl Upholstery On Brand and On Trend
Vinyl is also fashionable to stay on brand and on trend. Improvements in textile manufacturing technology have enhanced vinyl fabric. Collection of commercial grade vinyl upholstery built for business, whatever the business is. In times where performance matters more than ever, a low maintenance, reliable fabric, vinyl has always offered durability and ease of care.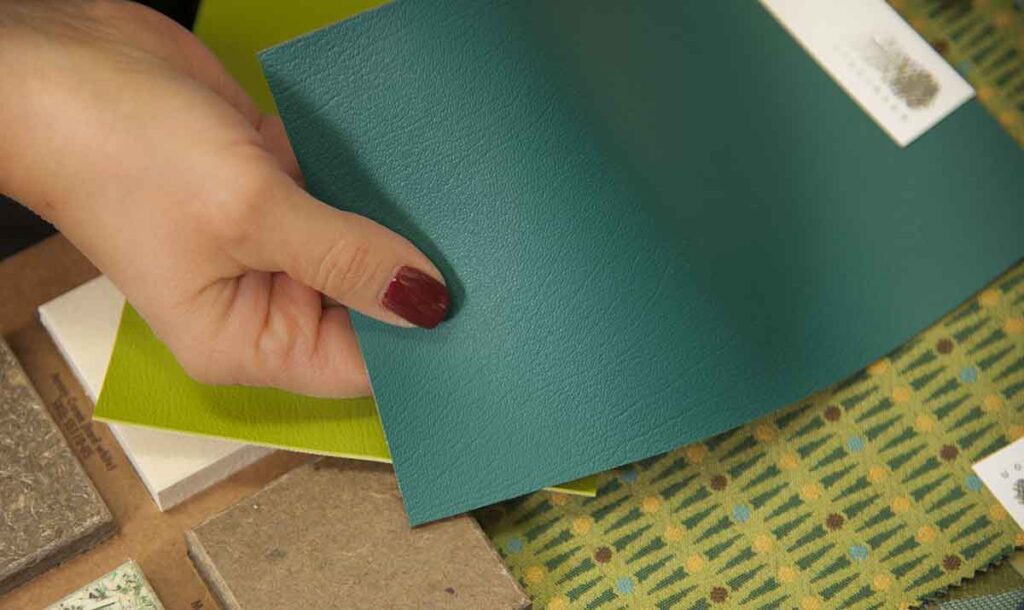 Contact QA Group Today
QA Group has years of experience helping the hospitality industry find the best upholstery furniture options to help their businesses thrive.
Contact us today to find out more about our commercial custom furniture design services.